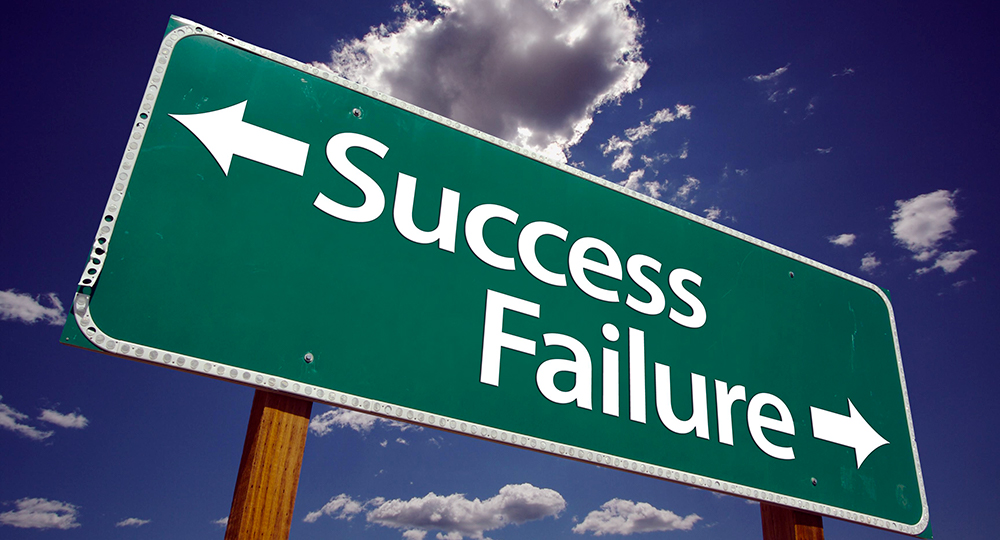 How to deal with failure in business
Failure in business can have a different meaning. That depends on the person talking about it, the business and of course the situation. For a new startup owner, failure in business could be not making the desirable profit the first three months after the company's creation. For a large company, business failure could be, having raised their profits only 10% instead of 20%, which is the goal of the company, for the first semester of each year.
Basically failure in business is failing to achieve the company's goals, either all of them or just one. The way the company will deal with the problem has to do with the company's goals and their backup plans in case of an emergency. But the way the problem is going to be dealt with on a personal level, requires a completely different approach.
As the owner of the company it is highly plausible that you are going to feel depressed, no matter how severe it might or might not be. Feeling like you cannot go on, like your endeavors are not going to be fruitful anymore, is an expected reaction.
It is in this particular case that you are going to have to calm yourself down and think about your next steps. If you do not know exactly where or how to start then perhaps we might suggest the following:
Take a deep breath and do some damage control
You want to know exactly what went wrong and how much damage your business has to deal with, before you start thinking about the way are going to fix it.
Figure out the most viable plan of action
It could be an internal problem like for example the quality of a product. You need to be ready to take action. Internal problems must not be left unattainable. If the quality of your products is the problem, a solution could be to start spending a little extra to fix that.
Advertise
Even after a failure, the game is not lost. Advertising is still your ally. Show your products from a different perspective, offer new services. Basically, redirect the attention to another part of your business until you deal with the problem
Do not lose hope
This is the most important step of the process. Do not lose hope. A temporary failure does not mean total failure. You can save your business by putting your back into it. You still have great ideas and a lot of creativity. ''Take advantage'' of your abilities and try again. You can rebuild your business even if it might seem difficult in the beginning.
Your business is always going to be important to you. Even after a temporary failure you must get back on your feet. This is the best way to deal with any type of business failure. Try again and this time do it better.
Originally posted : ied.eu